Swimming Pool Inspections
Swimming Pool Diving Inspection Services
Pool Diving Inspection Services
Swimming pool diving inspection services are conducted by our highly experienced HSE commercial divers with years of specialised swimming pool experience. An HSE-compliant dive team ensures you can avoid draining your swimming pool to carry out works.Moreover, the extent of the works required, with full photo and video reports explains the scope of works. These services include:
Pool Tank Cleanliness Reporting
Moveable Floors & Boom Inspections
Underwater Tiling & Grouting Inspections
Grilles, Inlets & Lighting Condition Reporting
Balance Tank Condition Reporting
Available day or night, ensuring fast efficient response times while reducing disruption to the swim timetable. The diving inspections carried out by our team will allow you to fully understand where the faults or problem areas are.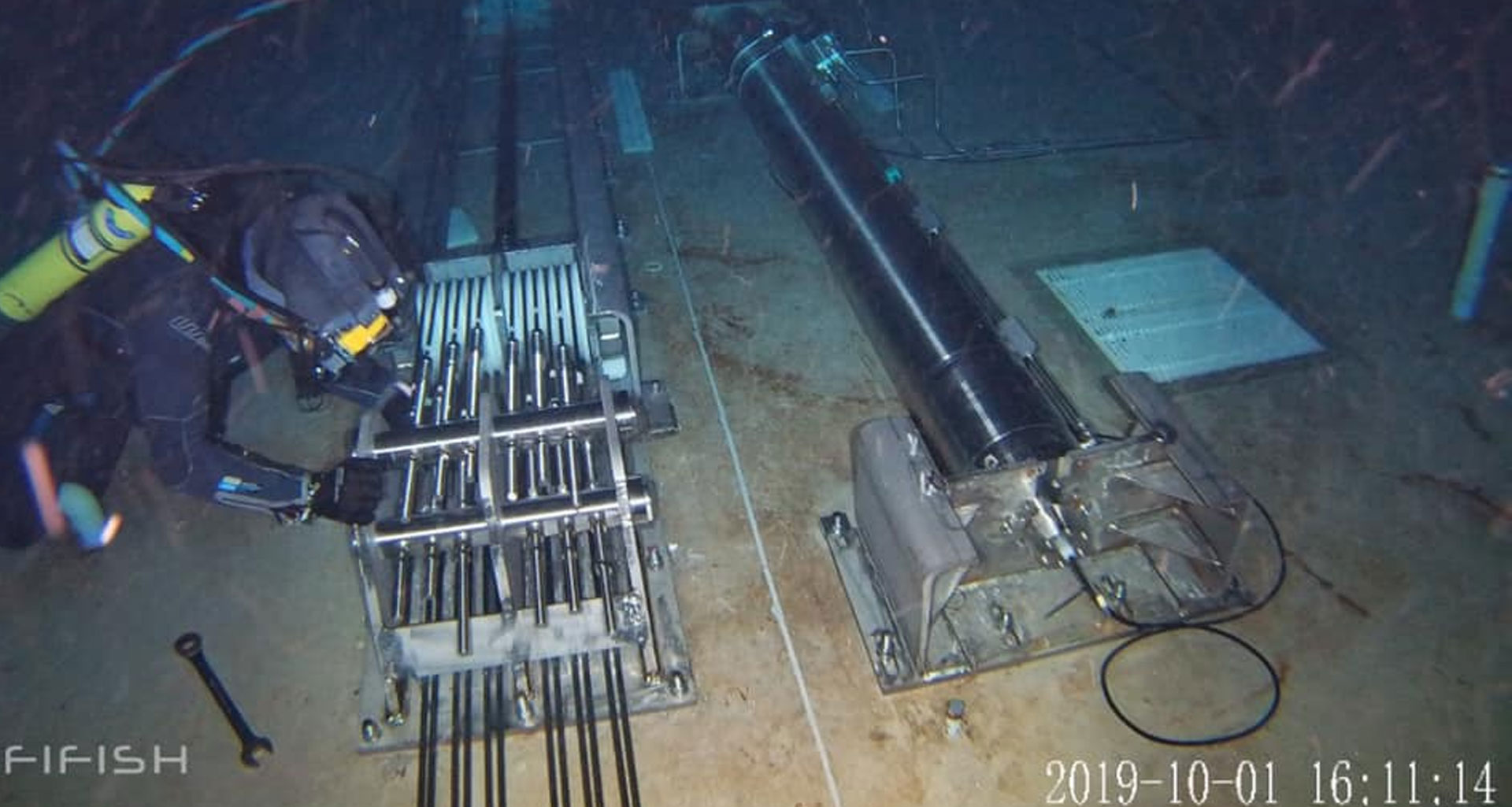 Underwater Swimming Pool Inspection Services
Pool Tank Cleanliness Reporting
One aspect of the Swimming Pool Diving Inspection Services is a general cleanliness and condition report. This service gives you a detailed understanding of the efficiency of cleaning processes and water treatment performance. Where required we offer an intensive pool tank cleaning beyond standard daily facility procedures is available.
Moveable Floors & Boom Inspections
Our team are specialists with moveable pool floors, booms and bulkheads. The moveable floor system is constructed with a system of pulleys, wire ropes, floor and bouyancy cells. The two primary areas that require annual inspections are the movable floor and boom. Our specialised diving services are carried out by swimming pool engineers with experience installing and maintainance.
The swimming pool diving inspection covers general condition overview, pool deck and boom cladding and framework. The dive team will inspect fixings, pulleys and pulley plates, steel wire ropes and termination points, buoyancy cells and as well as edge gaskets. In addition the inspection covers areas that are closer to the surface that receives daily use. These include the lane rope fixings and flagpole anchor points. Where appropriate anchor points for handrails will also be checked. anchor points. Furthermore, the team will also ensure that finger entrapment checks are carried out.
Underwater Tiling & Grouting Inspections
The underwater tile and grout inspection cover the pool tank tiling and grout. This survey includes checking for cracks, sharp edges or tiles, damage, and debonded tiles. The grout level is also checked to ensure that the grout is still within tolerances to reduce the risk of further debonding tiles from water ingress under tiles. We can carry out a comprehensive range of Underwater Tiling & Grouting Services including patch repairs underwater, using specialist swimming pool grout and adhesive for missing or damaged tiles.
Balance Tank Condition Reporting
A balance tank condition report is included for our clients who are already on one of our service contracts that include the Balance Tank Clean. There are times where clients who are not already on a service contract require a Balance Tank Condition Report. In scenarios where a leisure facility suspects they are losing water from their systems, one area to inspect is the balance tank.
During the confined space inspection, the team assesses the balance tank floor, walls and ceiling, the hatches, the sump, the internal pipework, control equipment and pipework fittings. Equally importantly the team will also assess the general cleanliness of the balance tank and documents this with photo and video for clients to view after the survey and condition report is submitted.
Live Video Feed and Video Reporting
We offer several video services for our clients. Our team have portable digital underwater cameras, head mounted video with live feed and ROV Video Camera systems. The combination of all three systems ensure that we can get the exact footage required, irrespective of the location of the problem.
Digital Underwater Footage
The standard video system is the handheld digital underwater camera for inspection reporting. This is used to document condition and forms part of our reporting process.
Diver To Surface Live Feed Video Footage
The head mounted camera is ideal for the Operations Supervisor when they are communicating with the diver asking for different angles on the problem area to assess situations and develop a plan for resolving the problem.
ROV To Surface Live Video Feed
The ROV video camera is ideal when an emergency call to the site is required, and a full team is not on site. The ROV can be deployed by a single swimming pool engineer and provide clients with a live feed from underwater, under the moveable floor or boom and understand the extent of a problem.
Leisure Facility Service Contracts
Continued preventative maintenance of swimming pool systems requires specialist knowledge. Our team of highly trained engineers have extensive operational experience in all areas within the leisure industry.
We offer a wide range of swimming pool repairs, refurbishments, servicing and maintenance. This includes moveable floor decking and boom sheeting replacement, swimming pool ladders, disability access and a comprehensive range of other both plant room and pool side services.
If you would like to speak with one of our technical engineers, click the get in touch button now and we will arrange a free site visit to help you better understand the scope of your needs.