Specialist in Swimming Pool Service & Maintenance
Swimming Pool Plant Room Services
Our scope of works for refurbishment services ranges from the replacement of individual components, to the complete removal and replacement of all water treatment and filtration equipment.
The products and services supplied by Euro Pools Service interface with other trades and services, such as Architectural, Structural, Mechanical, Electrical and Builder's work. Using the latest AutoCad software, our in house design team, work with design professionals, to ensure effective co-ordination. All Euro Pools Service systems are designed in accordance with the latest PWTAG guidelines, British Standards, HSE publications and CDM regulations.
Chemical Dosing Installation Services: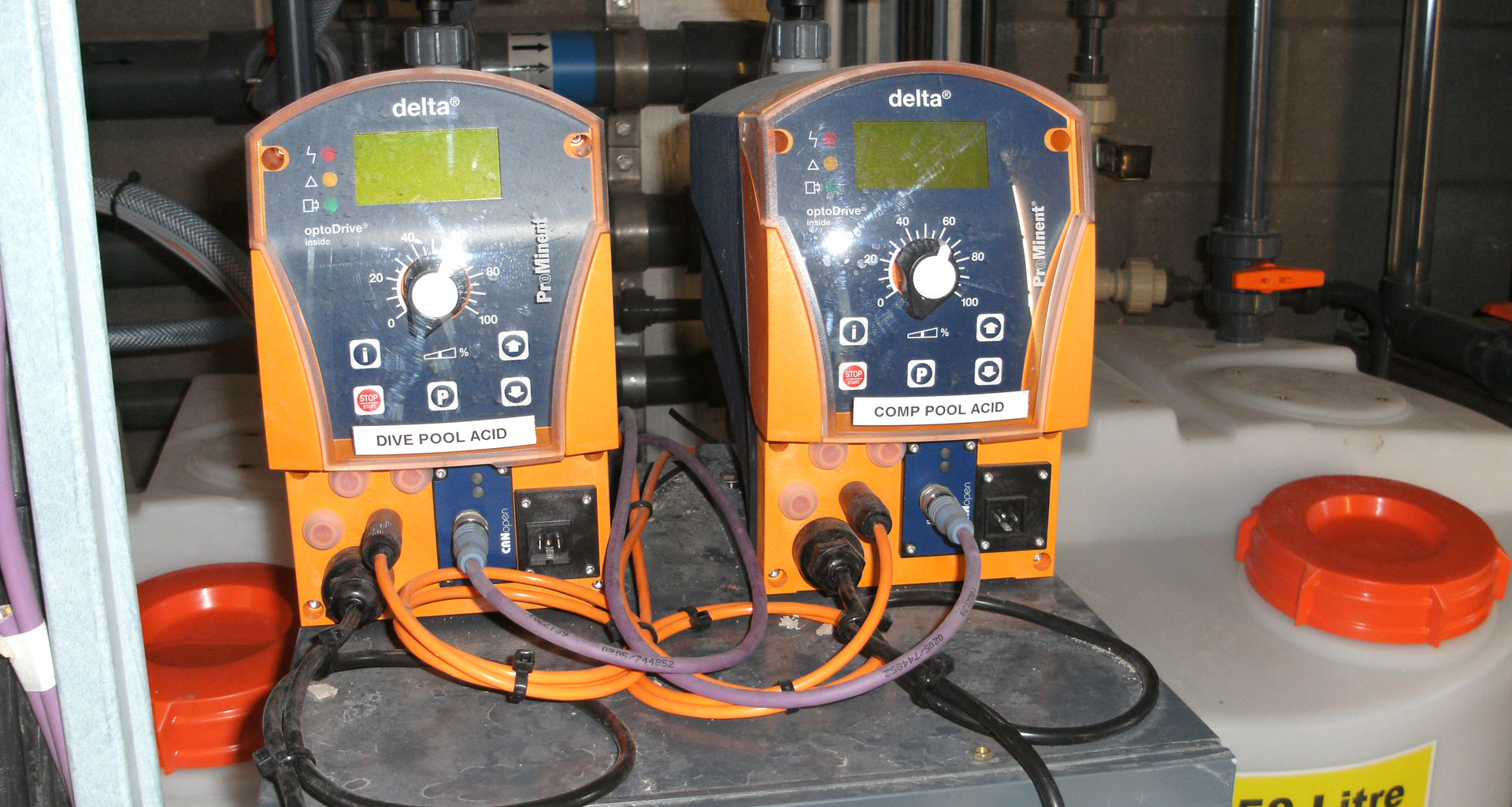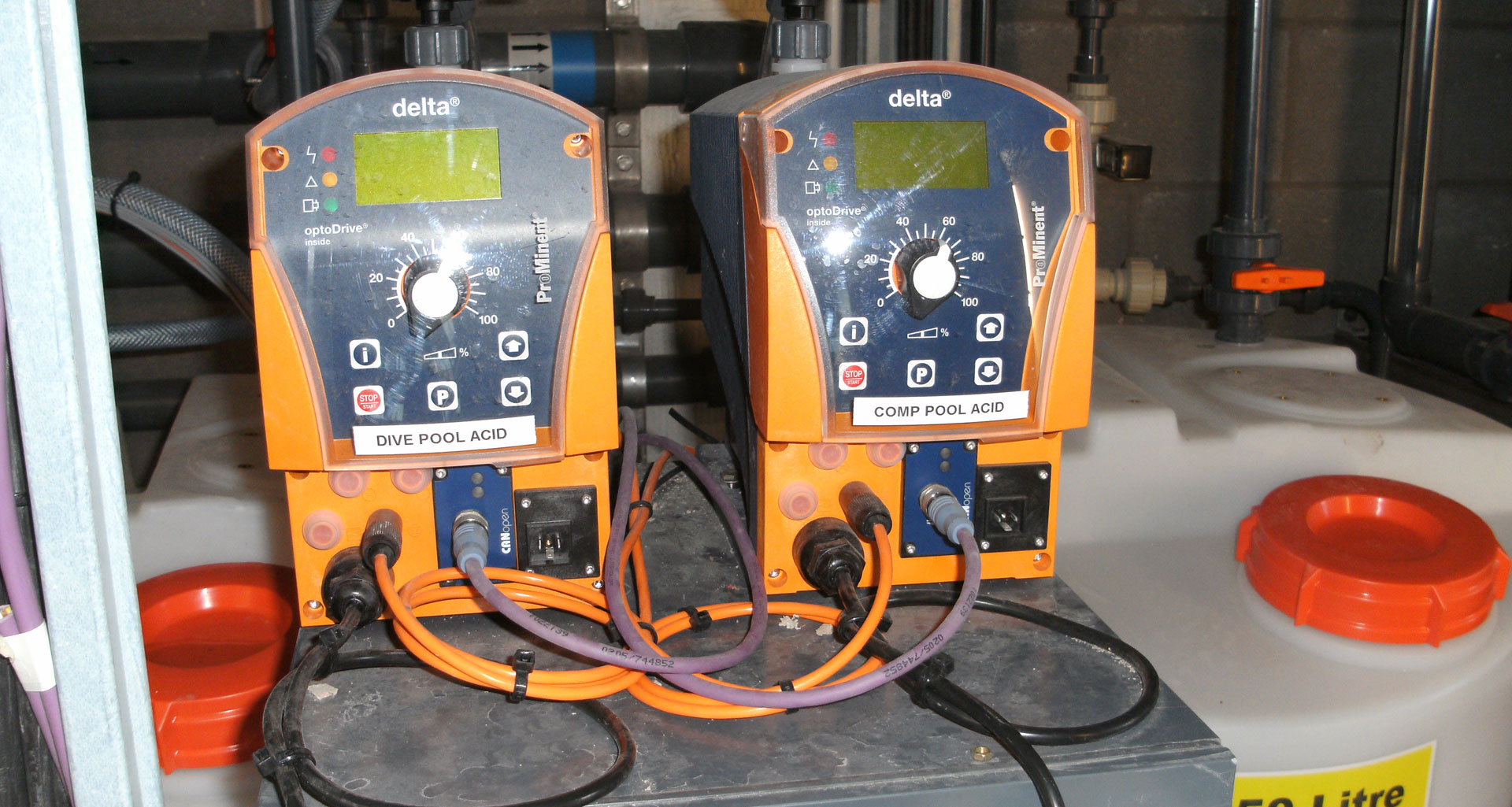 Chemical dosing systems are a standard PWTAG requirement for all commercial swimming pool facilities. The use of automatic dosing systems offers a more reliable delivery system to control the swimming pools chlorine and pH levels. Dosing of the disinfection, pH control and coagulation chemicals into the pool water circulation system is simple and efficient with an automated system.
Chemical Dosing Maintenance:
Chemical dosing maintenance is essential to prevent dosing system failures that can occur with poor care and maintenance regimes. Ensuring your leisure facility has regular servicing and maintenance of this plant equipment helps reduce the risk of problems. We offer a full range of services, for all major brands swimming pool chemical dosing systems for our clients.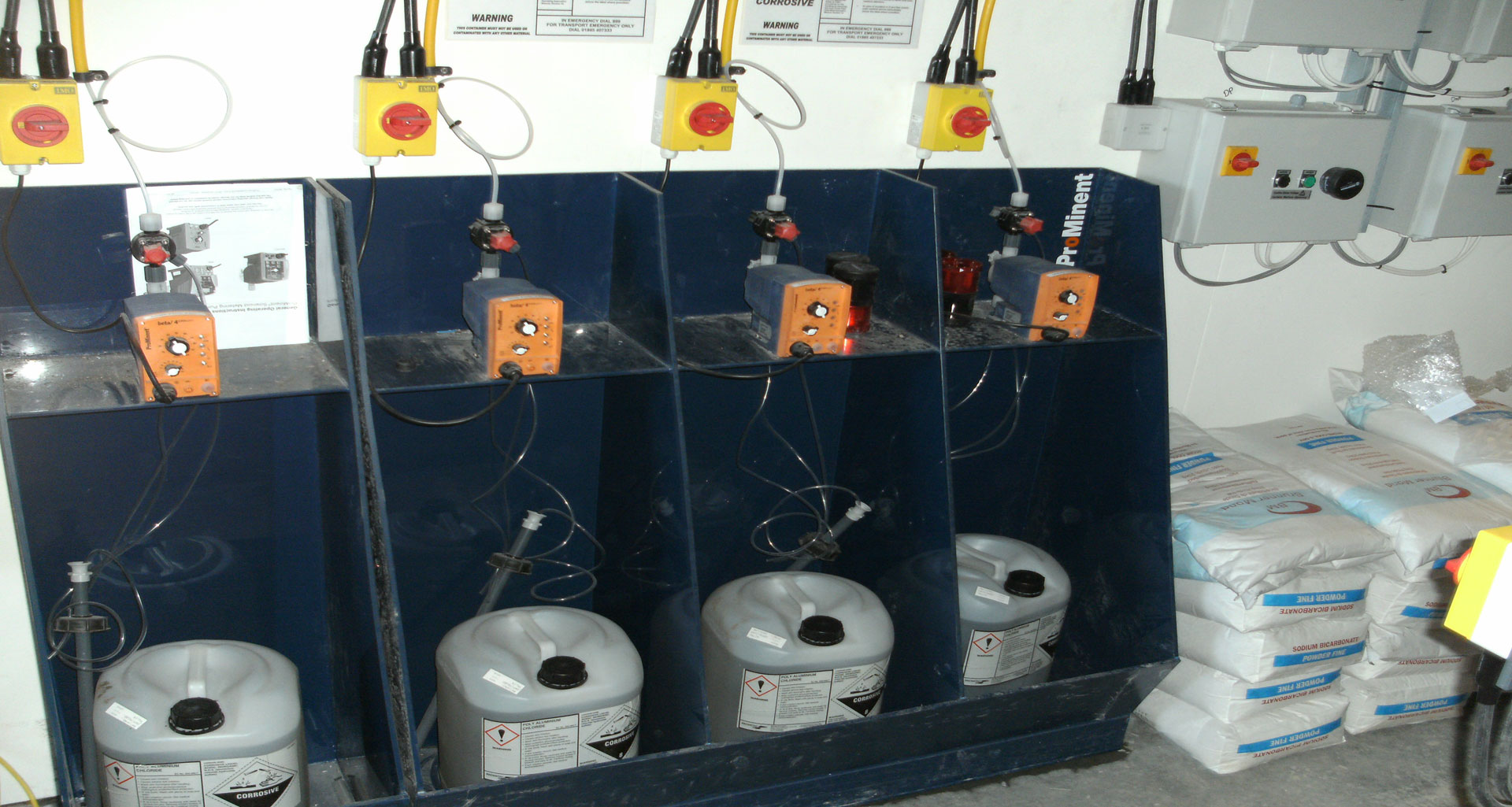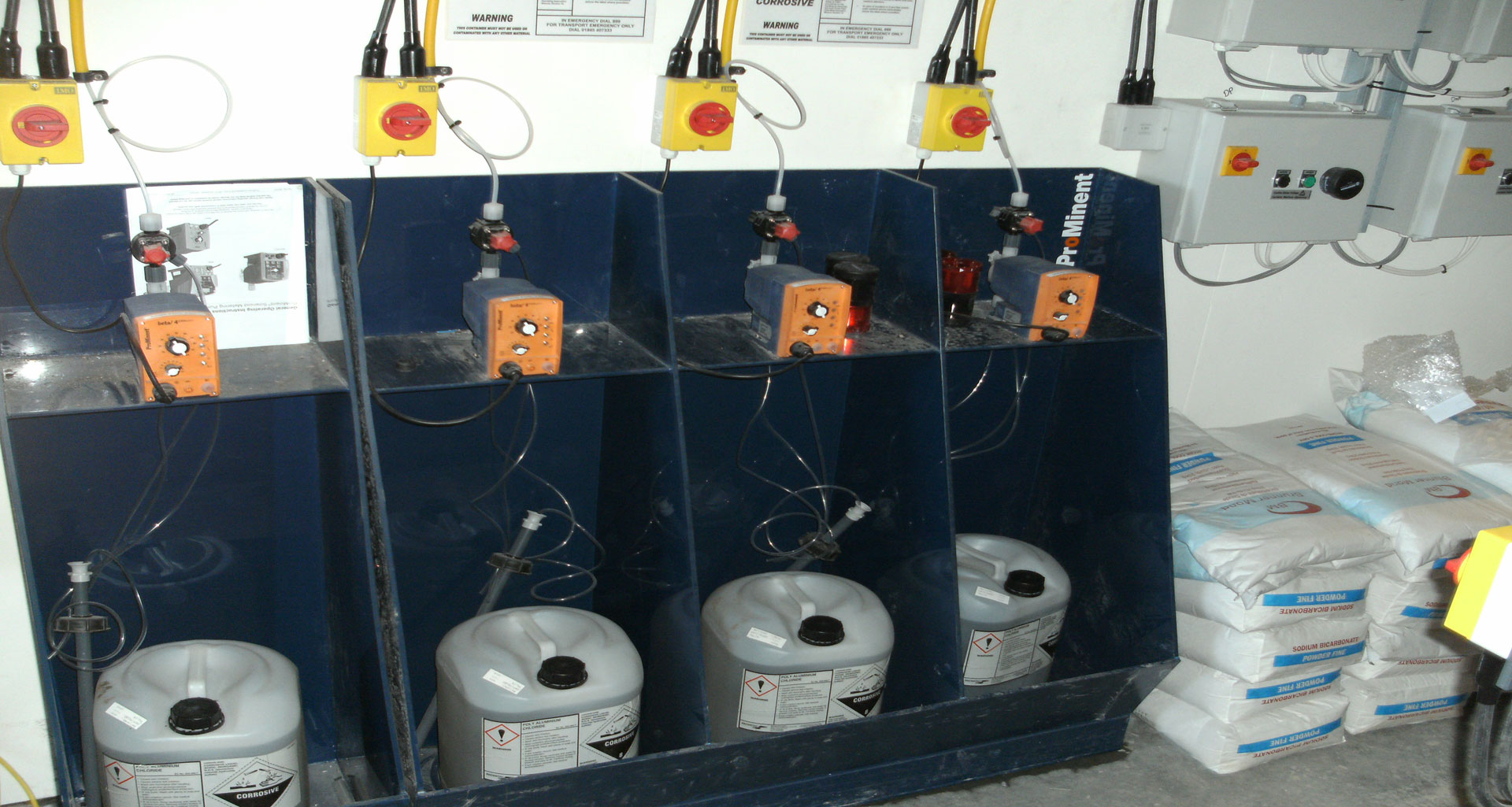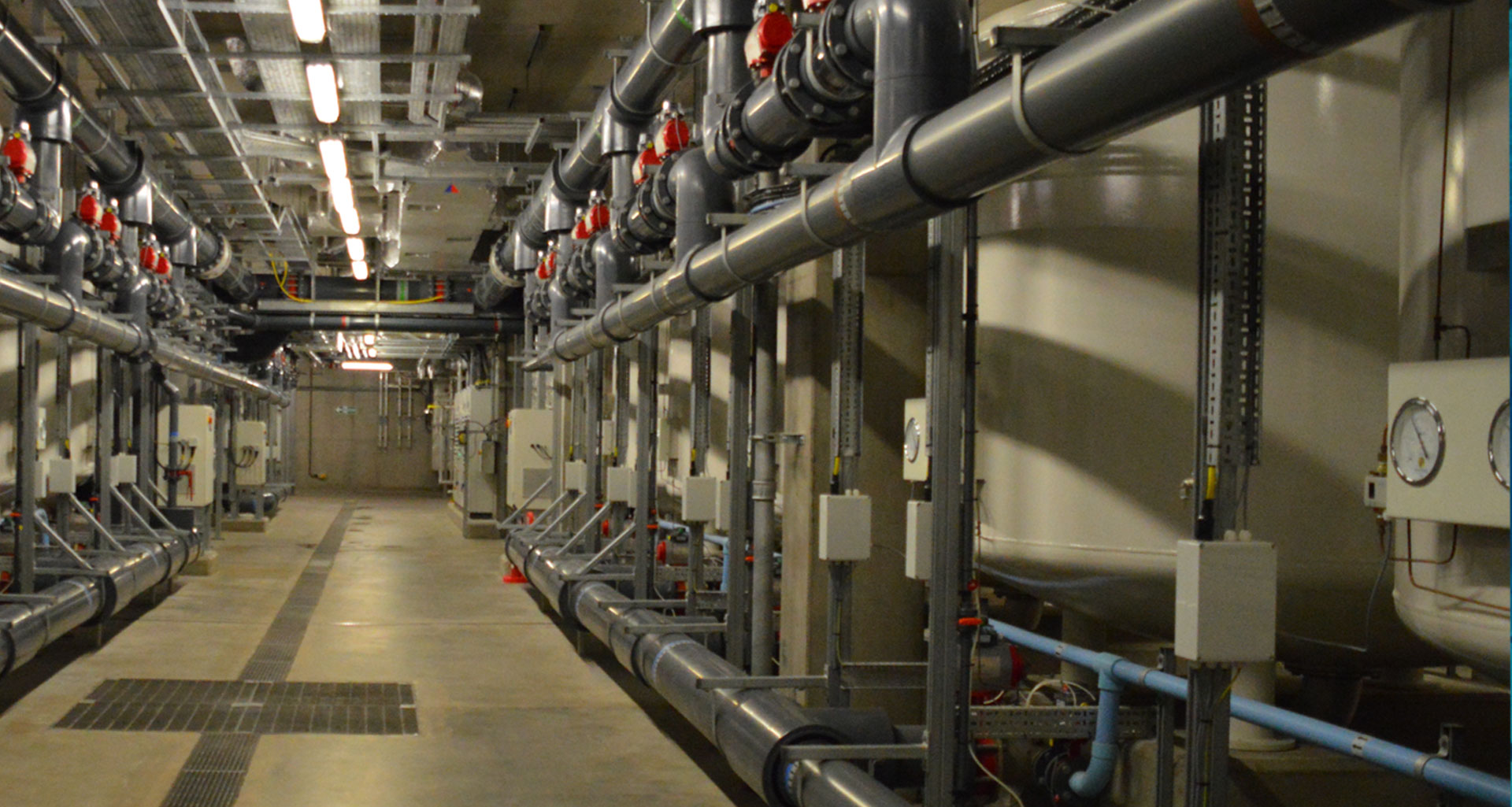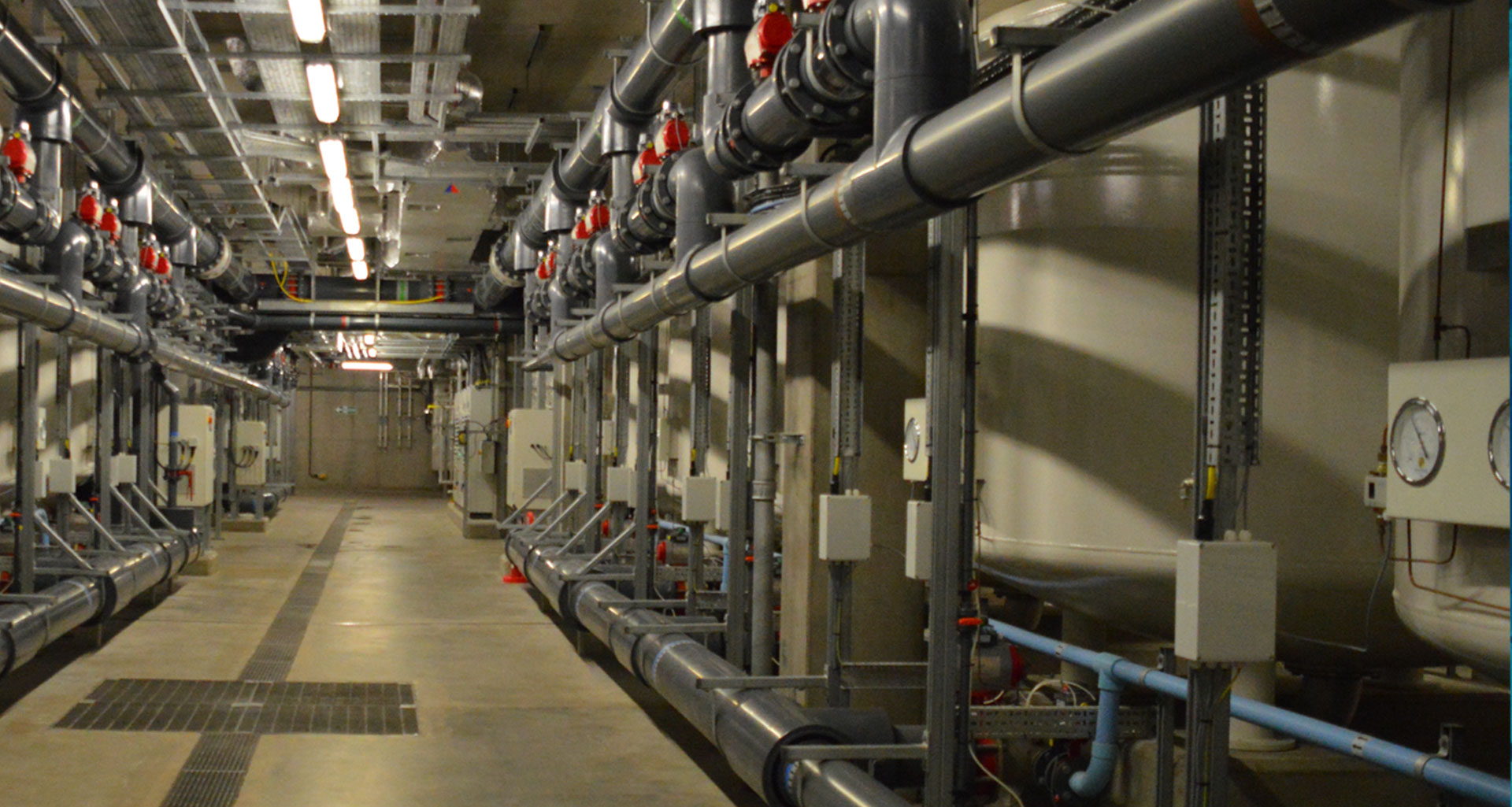 We offer several swimming pool filtration maintenance services for your leisure facility. Ensuring facilities maintain the highest standard of hygiene within the water filtration system for their bathers is our primary focus. From filter media replacement, filter linings, pumps, valves, pipework and pneumatic valve services.
Plant Room Metal & Pipework:
Our experience plant room engineers have years of experience with plant room pipework, brackets, and metalwork. Due to ageing fixtures and fitting, warm humid environments and the chemical vapors in plant rooms the pipework and fittings are susceptible to corrosion and degradation.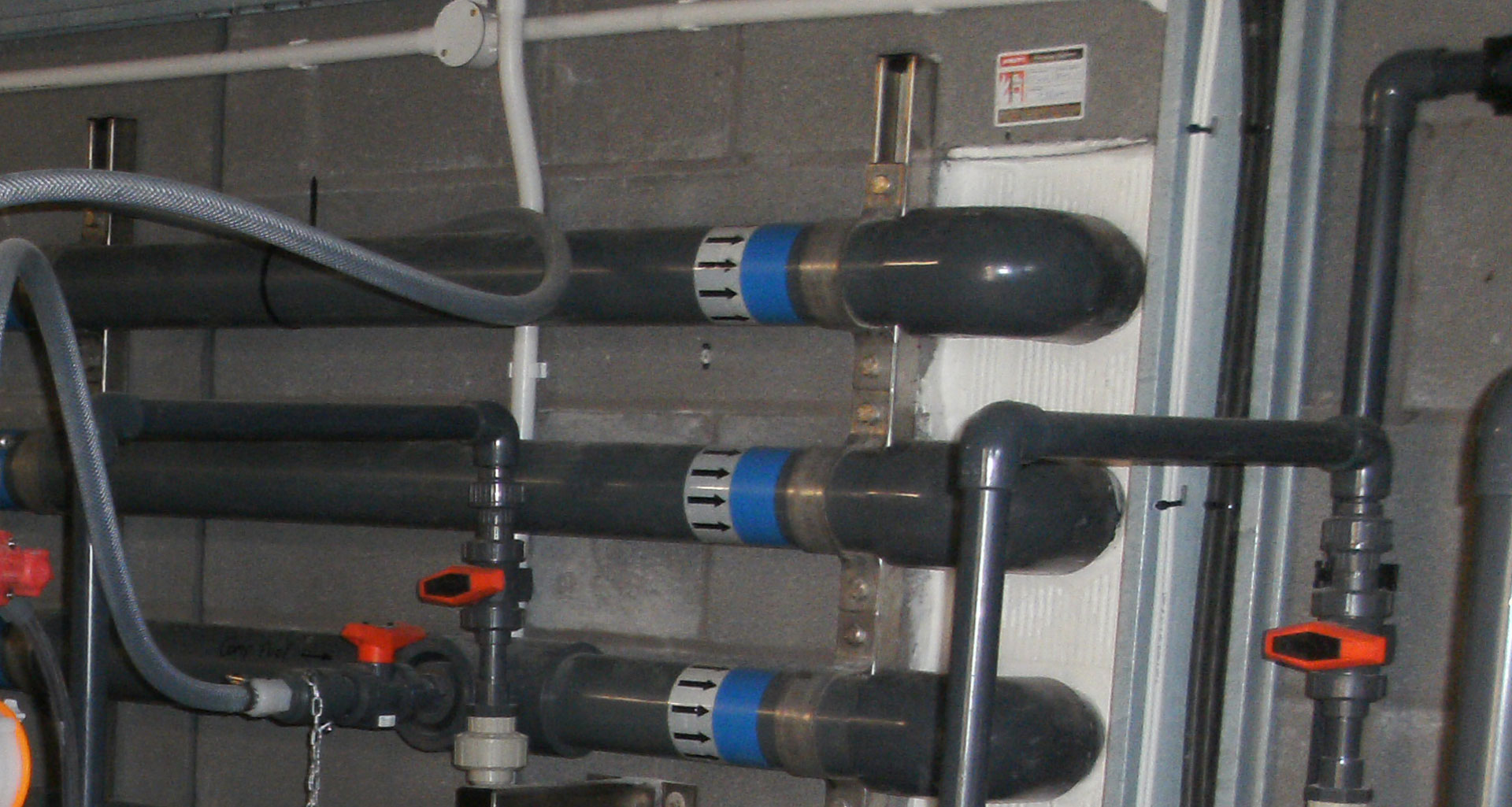 We service and maintain all brands of swimming pool ultra violet systems for leisure facilities who have chosen to move to a safer, more effective and environmentally friendly method of disinfection for waterborne pathogens, bacteria and viruses.