Underwater Tiling & Grouting
Specialist underwater tile removal and replacement services.
Underwater Tiling and Grouting
We offer an extensive range of underwater tiling and grouting services. These services include cracked tile replacement, full and localised swimming floor or wall retiling, underwater grout repairs as well as full and localised underwater swimming pool tiling surveys.
Repairing damage to swimming pool tiles is part on standard ongoing a swimming pool maintenance regime. Having the ability to carry out these repairs without a complete swimming pool drain down is essential. Draining a swimming pool down is expensive, time consuming and poses additional structural risks for your swimming pool.
Our underwater tiling and grouting services address the most common, and more unique problems faced by leisure facilities. The most common include cracked or broken tiles, depleted grout or blown tiles in small, medium sized areas. Our skilled underwater tilers can remove or repair tiles without draining a swimming pool.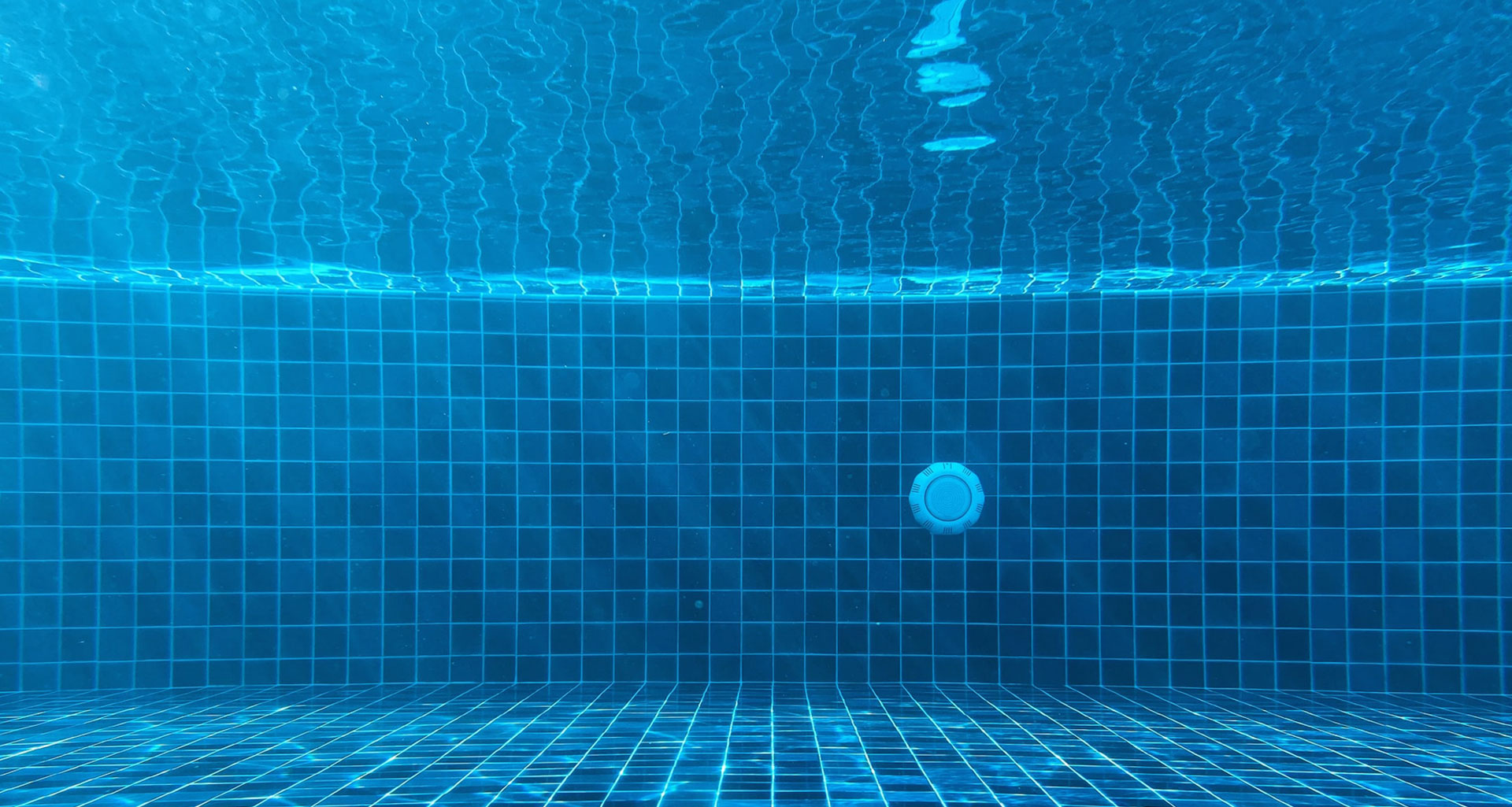 Pool Cracked Tile Repairs
Euro Pools Service provides an range Underwater Tiling and Grouting services to make your pool look new again. We can redo the tiles on your swimming pool, spa or wavepool if they are broken or worn out as well as tiling dry-laid pools and decks with a variety of patterns using various types of tile including mosaic and nose tiles for both indoor and outdoor installations.
Cracked or debonded tiles within a swimming pool can occur for a variety of reasons. Pool tiles fail due impact damage, incorrect application of the tile during installation, complete depletion of grout, damage from water sports activities or from accessibility lifts and hoists. There are also more subtle reasons that could lead to pool wall or deck tiling to crack or fail such as minor movements in substructure.
Cracked tiles pose a risk to bathers or member of staff at your facility. We understand customer and staff safety are paramount. Removal of individual tiles, and surrounding tiles where appropriate, with underwater power tools ensures fast efficient work by our tiling team.
It is not uncommon for surrounding tiles to require replacement due to water tracking through the grout and tile adhesive once a tile fails.
Our team can identify potential problems to surrounding tiles while repairing or replacing the cracked tile. The underwater tiling and grouting services, you will have your facility repaired, safe and fully operational, without the need to drain the pool.
Swimming Pool Grouting Services
Our underwater tiling and grouting services include speciliast grout that can be used underwater to repair critical failures when your grout is depleted or failing. The grout is the material that surrounds and fills tiles, which are typically found in pools or on floors. The grouting services offered comes in a variety of forms:
Complete pool regrout
Localised regrout
Floor and Wall grouting;
Cut out of existing grout and replace
Skim re-grout
There are times when only some surface area needs to be redone instead of the entire pool. 
Europools Service provides an array of services to make your pool look new again. We can redo the tiles on your swimming pool, spa or wavepool if they are broken or worn out as well as tiling dry-laid pools and decks with a variety of patterns using various types of tile including mosaic and nose tiles for both indoor and outdoor installations.
Swimming Pool Expansion Joints
The pool expansion joint is an often overlooked element of your in-ground swimming pools. It's crucial to keep the two structures separate and independent from one another, which helps prevent surrounding concrete or tiles from cracking due to their tendency for expansion & contraction.
Our team can provide repair and replacement works to a depleted or failing expansion joint during a drain down of your swimming pool or while the pool is full by our fully qualified Swimming Pool Diving Services team.
Swimming Pool Tiling Refurbishment
Euro Pools Service offer comprehensive underwater swimming pool tiling refurbishment. Whether your leisure facility requires a partial or full retiling of your swimming pool, leisure spa or pool deck area. Our retiling includes all the associated areas including the pool tank, walls, transfer channels, expansion joints and surrounding areas. We have a high standard of workmanship and over 20 years of specialist materials and skills.
The Euro Pools Service team uses the most up-to-date, cutting-edge equipment and chemicals to ensure your high-pressure cleaning of the tiling is completed safely and correctly during a drain down. This process is required when the algae build-up on the pool tiles underwater becomes problematic.
Poolside Transfer Channels
The surrounding transfer channels of a swimming pool are part of the process required to maintain a constant water level in deck level and spa pools. These areas, like any other area of the pool, can suffer damage or fail over time. As well as underwater tiling and grouting, our team are skilled at wet area services surrounding your pool at the pool deck level to ensure the pool system as a whole is safe and fully functioning.
Benefits Underwater Pool Tile Repairs
Whether you the damaged pool tile is in your main swimming pool, poolside, the spa or wave pool we can help. Our underwater tiling and grouting team have experience including mosaic, nose tiles for both indoor and outdoor installations. This service will reduce costs by ensuring more operational time for the facility. It also allows you to save money by avoiding draining down your pool, which means chemical and water replacement as well as reheating costs. It reduces risks associated with drain down and refilling a swimming pool.
Leisure Facility Service Contracts
Continued preventative maintenance of swimming pool systems requires specialist knowledge. Our team of highly trained engineers have extensive operational experience in all areas within the leisure industry.
We offer a wide range of swimming pool repairs, refurbishments, servicing and maintenance. This includes moveable floor decking and boom sheeting replacement, swimming pool ladders, disability access and a comprehensive range of other both plant room and pool side services.
If you would like to speak with one of our technical engineers, click the get in touch button now and we will arrange a free site visit to help you better understand the scope of your needs.