Sauna Repairs & Servicing
Specialist in Sauna Repairs & Servicing
Sauna Services, Repairs & Maintenance
Our experienced Spa Technicians have the depth of electrical and sauna and steam room experience required to maintain or diagnose problems at your facility. Our lead tech worked exclusively in installation, build out before joining us, assure you that each service is tailored for specific needs with years worth knowledge on hand! Euro Pools Service Limited carries out all works which encompass full refurbishments: heater replacements; general servicing like electrical checks and full refurbishments.
How often should a sauna be serviced?
There are a number of key elements involved in a leisure facility sauna service. Although each sauna is slightly different the primary areas that are serviced, inspected and tested are:
Electrical Safety Checks
Fire Protection Checks
Bench & Wall Integrity Check
Euro Pools carry out all works which encompass full refurbishments, heater replacements, electrical checks and general servicing.
Sauna Room Electrical Safety Checks
The electrical safety checks that are completed during the Sauna Service have an emphasis on the sauna's heater system. The heater is inspected for damage to the wiring and cables, the connection points and the heating element of the unit.
Our specialist sauna technicians are best place to identify any areas that pose a risk and to resolve technical issues during the service. They will also check the performance of the heater element to ensure that this is running efficiently. 
One key area is the electrical components that can degrade or offer a poor connection usual due to high temperatures in the sauna. Both of these situations need resolving should they occur. These faults pose an unacceptably high risk of fire as they burn out.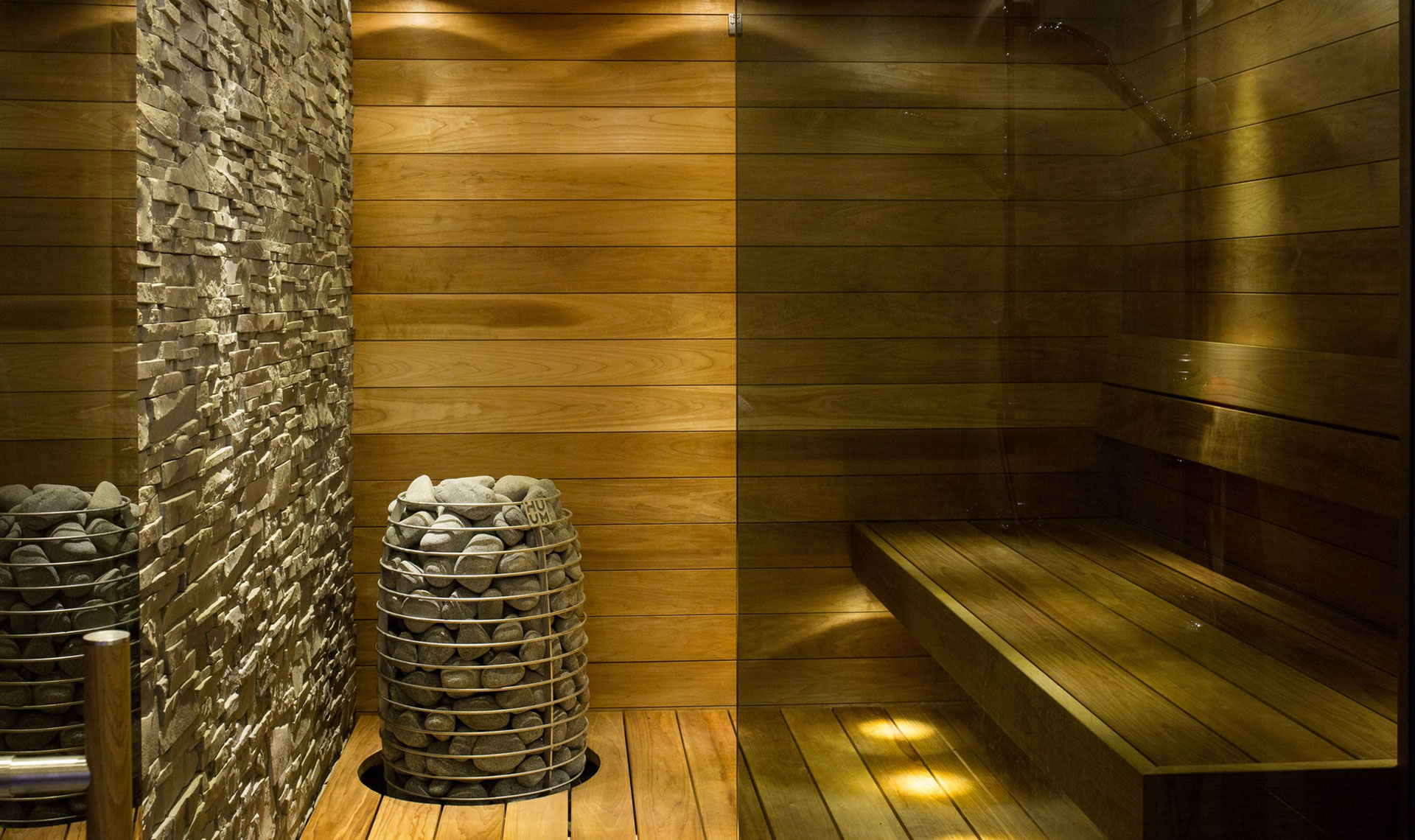 The area surrounding a heater should always be protected by a fireboard. The purpose of this fire protection is to prevent the timber from either overheating or being exposed to excessively high temperatures during operation. When a timber dries out and is not adequately protected this poses a potential fire hazard.
A visual inspection is required to determine if the fireboard covers the full area surrounding the heater element to ensure it is in a sound condition and has not degraded and become brittle over time.
Damaged fire boards pose a substantial risk of fire as they allow the heater to overheat if it fails and starts to partially or fully cover the heater. As such, it is critical to inspect the fireboard and ensure it is in good working condition on a regular basis.
Sauna Bench & Wall Inspections
It is essential that the benches and walls are inspected on a regular basis as the timber is in a harsh environment. The high levels of heat in a sauna can cause the timber to splinter if it is not correctly maintained.
If you would like to speak with one of our technical engineers, click the get in touch button now and we will arrange a free site visit to help you better understand the scope of your needs.