Chemical dosing systems service, refurbishment and installation specialists
Pool Chemical Dosing Systems
Swimming pool chemical dosing systems are an important part of pool water treatments that allow the chemical balance in the water to be maintained through an automated process. Having a system that continually monitors the free chlorine and the PH levels, you will achieve and maintain desired concentration levels for your disinfectant in the water.
Euro Pools Service Ltd has vast knowledge and experience in chemical dosing system installation, servicing, maintenance and refurbishment where necessary. If you are looking for a refurbishment of your existing chemical dosing system or require the installation of a new chemical systems we can help. Our engineers will help walk through various considerations to provide the best options regarding dosing equipment and ancillaries.
Chemical Dosing Control Systems
Swimming Pool Chemical Dosing Systems Design
The most efficient way to keep your pool chlorine and pH balanced is through the use of an automatic pool chemical dosing system. This is the optimum way for a leisure facility to maintain the correct chemical balance in the swimming pool water without needing manual adjustments on a regular basis!
The chemical dosing systems sensors detect when the water needs the addition of more chemicals to maintain balance. This system saves staff time and increases safety by reducing the need to hand dosing and waste of excess chemicals into the water system.
Our swimming pool design engineers will plan and install an appropriate swimming pool chemical dosing system designed with your exact requirements for your leisure facility. Each facility has unique needs, our design engineers ensure that your facility has the right specification dosing system while ensuring the system is easy to use by your leisure facility staff.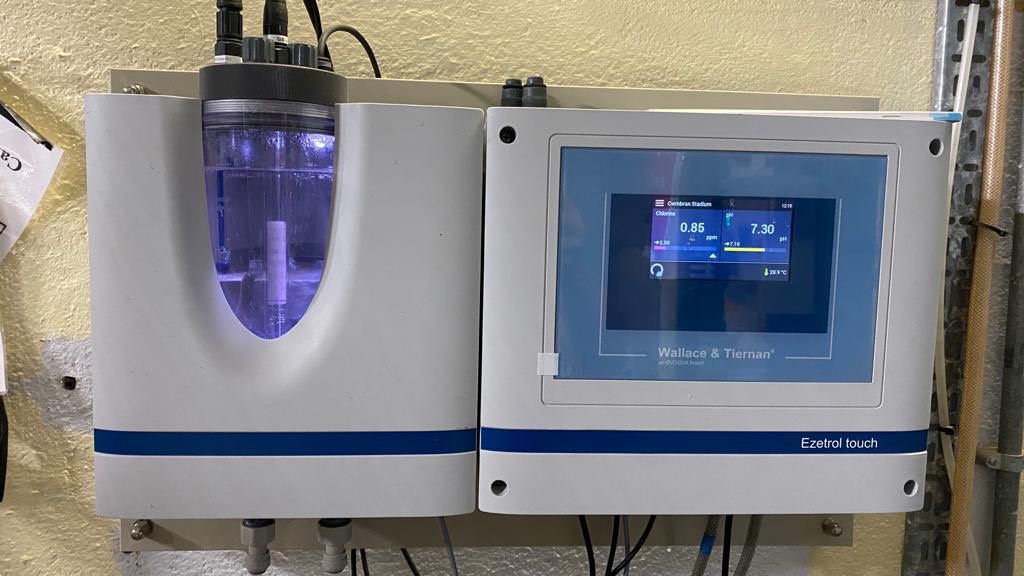 Chemical Dosing Control Refurbs & Installs
Chemical Dosing Systems Installation
When you're looking to build or renovate your commercial swimming pool, the first step is an analysis of the incoming water supply. This includes understanding the full chemistry of the water. This will allow you to identify which chemicals should be used in conjunction with your dosing system. Ensuring compatiblity with each other is crucial for effective water chemical balance later down the line.
As you might imagine, there are a number of different manufacturers who offer solutions. Each chemical dosing system offers its own unique approach. Our design engineers will carry out a site visit, evaluate your facility and offer a number of solutions that best meet your needs. Euro Pools Service Ltd install a range of chemical dosing systems from the industries leading manufacturers including:
Prominent
Evoqua
Gaffey
WDT
Grundfos
LMI
Chemical Dosing Systems Refurbishment
Chemical dosing systems are made up of a number of parts. Over time some of these parts may move beyond their servicable life. The Euro Pools Service team are experienced with the leading manufacturers of dosing systems and are able to remove damaged or worn out parts and provide your leisure facility with a refurbishment service of your existing chemical dosing system. This is means you do not need to install a complete system, but is beyond the level of standard maintenance and service.
Chemical Dosing System Maintenance & Service
Chemical Dosing System Servicing
Euro Pools Service Limited also provides Chemical Dosing System Service solutions for our clients. This service can be utilised on an ad-hoc basis or as part of an ongoing Service Contract. We offer all our clients comprehensive service reports with photos (or where required video) highlighting areas where preventative action can be taken. Our engineers also carry spare parts so common issues are quickly rectified in case they arise.
Each swimming pool facility should have a structured regime for general daily testing, calibration & topping up of chemical products for the chemical dosing system. During the chemical dosing system service, our engineers will conduct a comprehensive strip down, clean, and assembly of the dosing system. While the system is disassembled, replacement service parts will be used in the reassembly process and any additional worn or beyond their serviceable life will be replaced. 
Chemical Dosing System Reactive Maintenance
Our Chemical Dosing System Reactive Maintenance solution is ideal when the daily testing, calibration & topping up of chemical products identifies problems. This could be anything from blocked dosing lines, failed or blocked dosing pumps, or failed parts due to an inadequate service maintenance schedule.
Our swimming pool service engineers are trained to be identify and, in most cases, resolve problems on the first call out. Each of the engineers carries a comprehensive selection of spare parts to ensure fast resolution of the problem.
The installation and use of bulk storage tanks as part of chemical dosing systems is a common occurrence in leisure centres with large or multiple swimming pools. The swimming pool chemical storage houses the chemicals used to dosed the swimming pool water, essential for maintaining water quality. Automatic dosing of chemicals is becoming more common, however, hand dosing is still used by facilites who struggle to maintain correct levels in their swimming pool water.
Installing a range of tank sizes manufactured in uPVC/GRP or Polypropylene is common for chemical dosing systems at leisure centres with large pools. Euro Pools Service can help you make sure that your bulk storage tanks are up-to code and installed correctly. Furthermore, we also have experience installing chemical dosing bunds that are designed specifically according size and application required by client.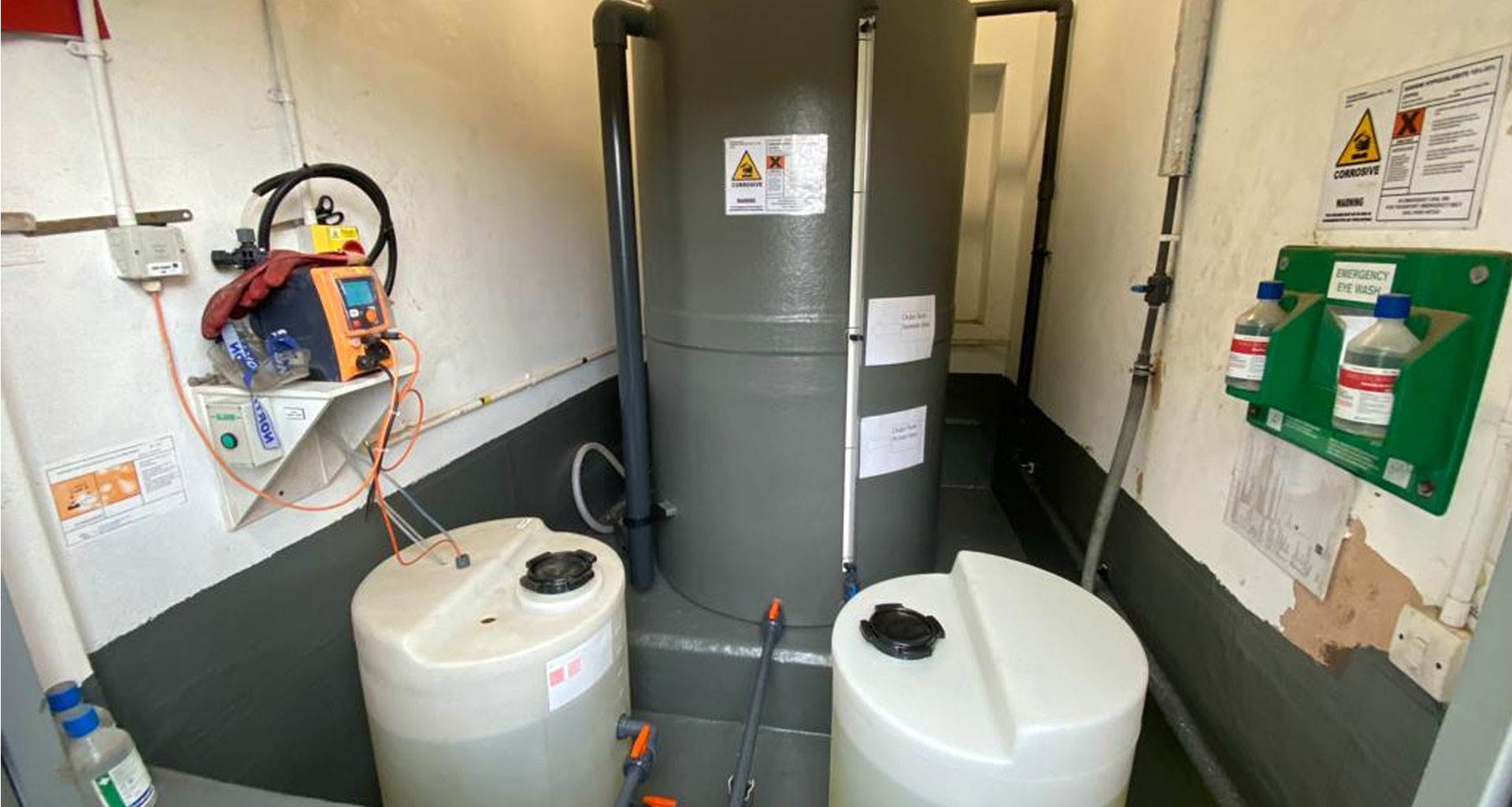 Chemical Bund Refurbishment & Installation
It's important to keep a chemical bund lining in good condition so it can operate effectively. The integrity of these linings may be compromised over time and require repairing, but you're more likely going want see this issue as result poor maintenance or an accident-related incident such as leaks.
The bund is a key component to the safety and stability of your pool, which can be compromised by chemicals leaching out. Euro Pools Service offers relining services that will repair or line up with current standards so you don't have any worries about potential hazards!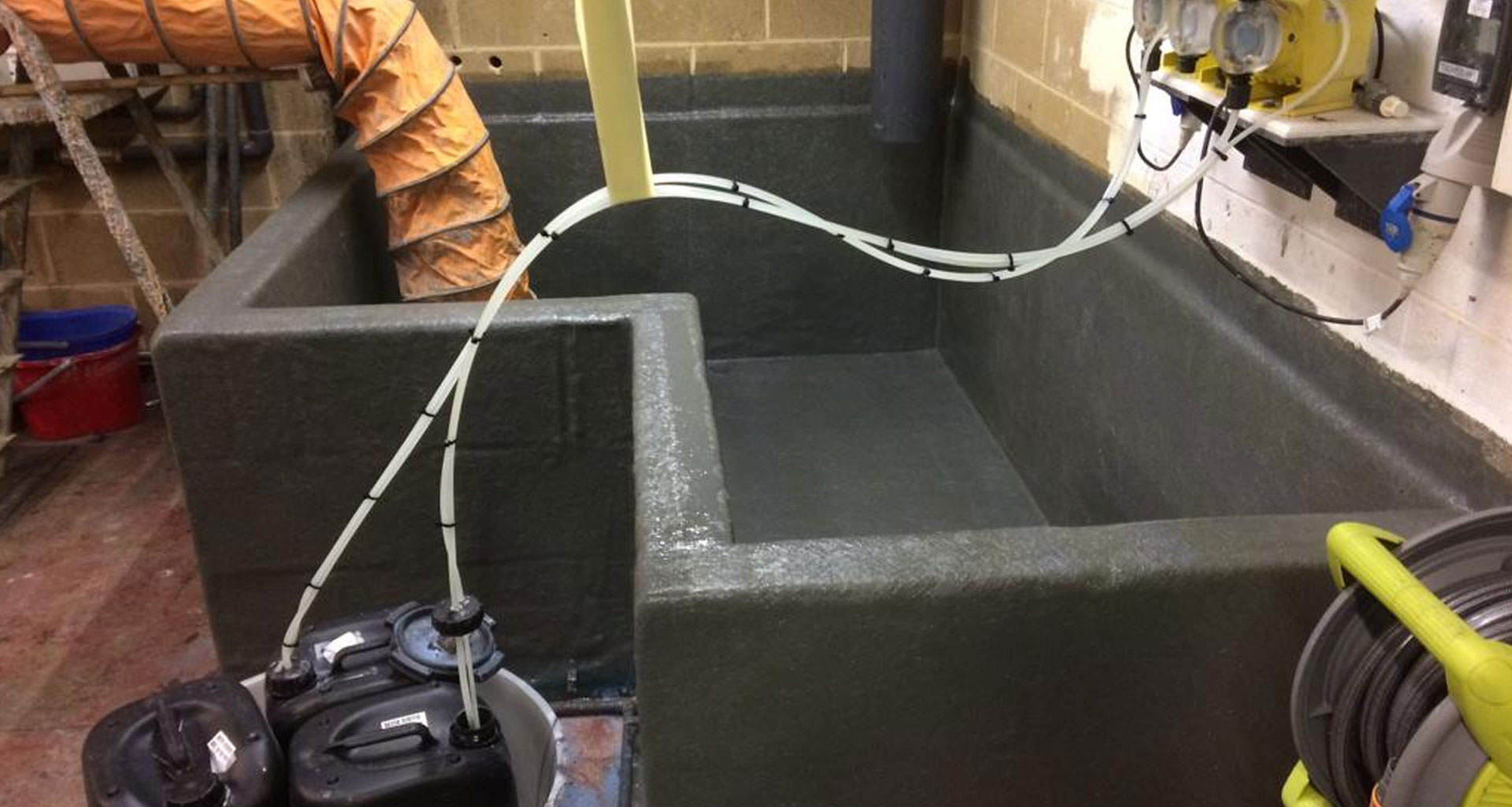 Leisure Facility Service Contracts
Continued preventative maintenance of swimming pool systems requires specialist knowledge. Our team of highly trained engineers have extensive operational experience in all areas within the leisure industry.
We offer a wide range of swimming pool repairs, refurbishments, servicing and maintenance. This includes moveable floor decking and boom sheeting replacement, swimming pool ladders, disability access and a comprehensive range of other both plant room and pool side services.
If you would like to speak with one of our technical engineers, click the get in touch button now and we will arrange a free site visit to help you better understand the scope of your needs.